I needed an SUV for use on my dads ranch house out in Mexico.
His place is up in the hills- 8 miles away from town.
Dirt and rocks.
My father in law had this 95 Passport. Plated in Mexico and California.
He used it to travel back and forth.
It recently had a tune up and passed California SMOG.
Also had a new trans put in.
So I bought it from him.
In July when I drove it- I noticed a few things.
Very bouncy ride. Shocks worn.
Missing H on grille.
Missing wheel caps.
Tweaked rear door and bumper.
Mud all over the sides.
Speedometer/odometer/trip meter not working.
So with 6 month time- I went on ebay and searched.
Bought
H logo,
used cluster
new old stock heavy duty front and rear schocks,
used OEM mud flaps
used wheel caps
used but repainted bumper brackets.
father in law- had a used rear door in the correct color
24 new wheel lug nuts with the proper washers for the caps (I had the post requesting info the proper lug nuts).
So I installed it all. I also changed out the shifter bulb- burned out, overhead lamp also burned out, and 1 bulb on the cluster was burned out.
The vehicle now rides much better.
Used to be- on a speed bump- the vehicle would bounce 3-4 times... now-- 1 bounce.
Unfortunately the H did not fit--- turns out there is an ISUZU grille on the honda.
on a rural road.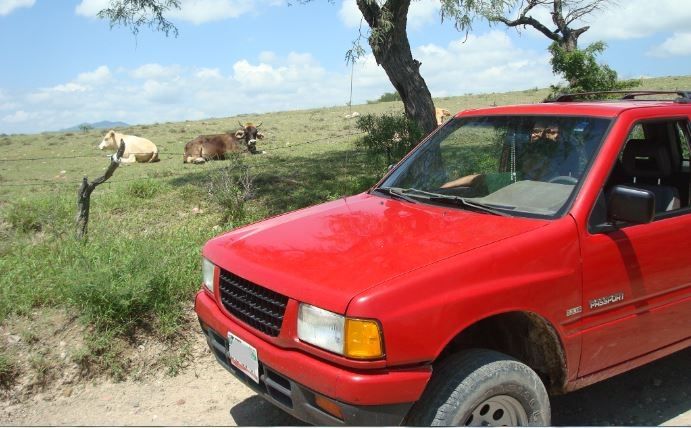 the ebay caps--- note the dirty side- and the cleaned shiny side on one cap
before caps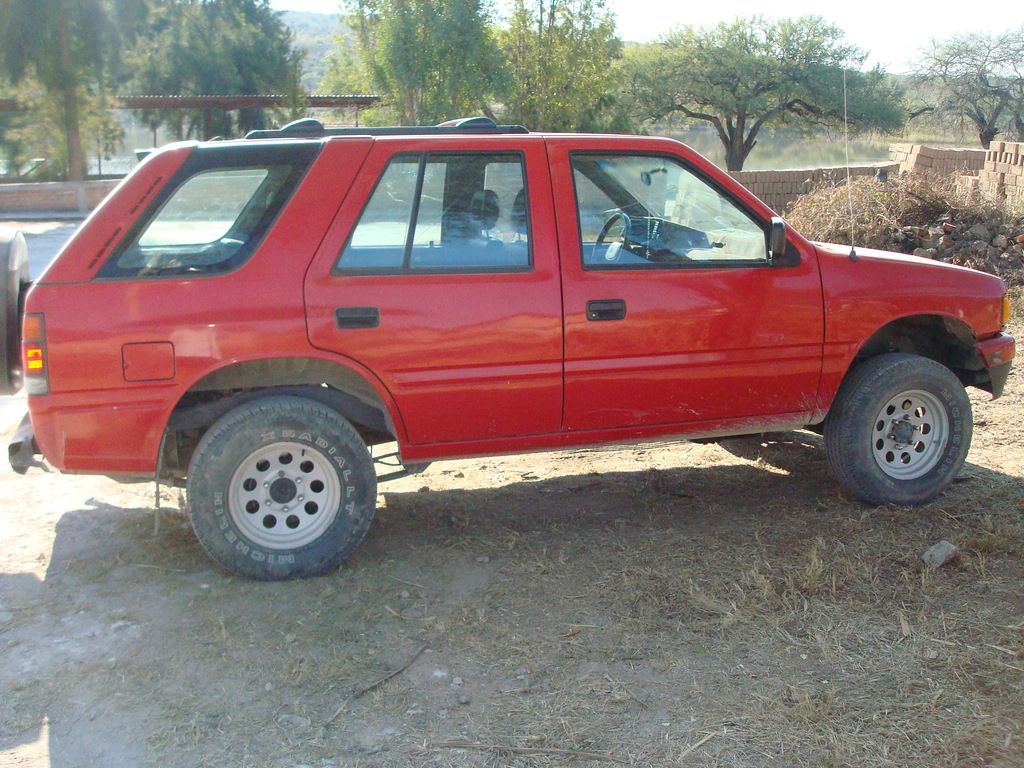 after caps.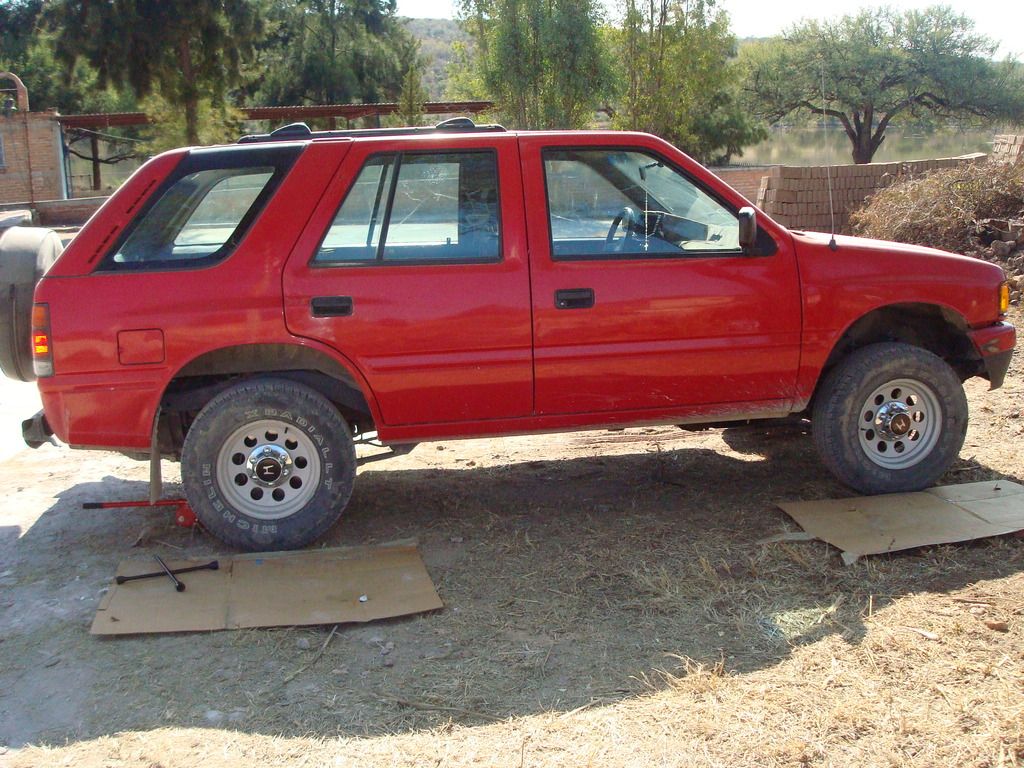 old rear mud flaps (dont know if the old ones were OEM?)- compared with ebay find.