Autumn is a great time to visit the desert!
trailsoffroad.com held its inaugural Epic Adventure, 4-6 November, in Calico, California. There were attendees from six states, plus Alberta, Canada!
I traveled with a small group from Utah, Colorado, and Alberta; two Jeeps, and two Land Cruisers. We linked-up at Green River, then drove to Goblin Valley State Park, then off-road through Wild Horse Canyon, Cathedral Valley, and Factory Butte.
Here's the lineup at Wild Horse Canyon.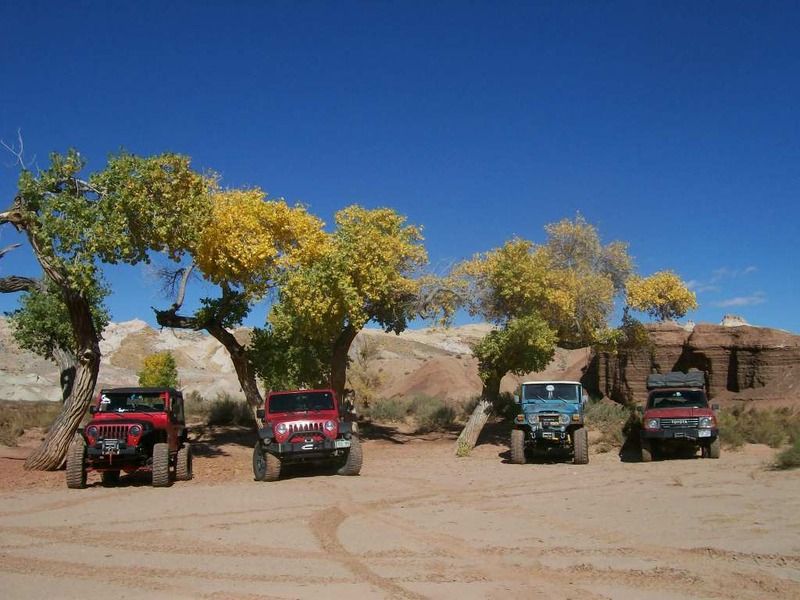 Making good time toward Factory Butte.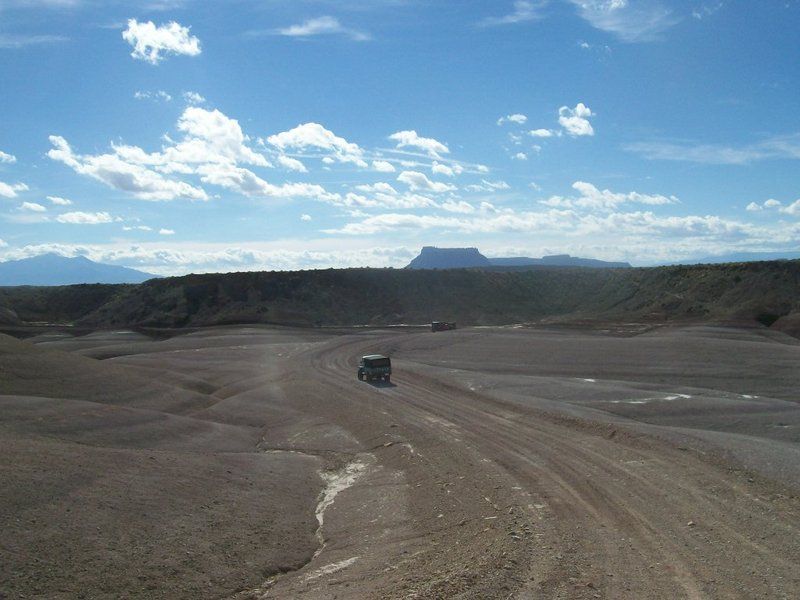 Cathedral Valley was astounding. We camped near this ridge in the campground (no dispersed camping allowed).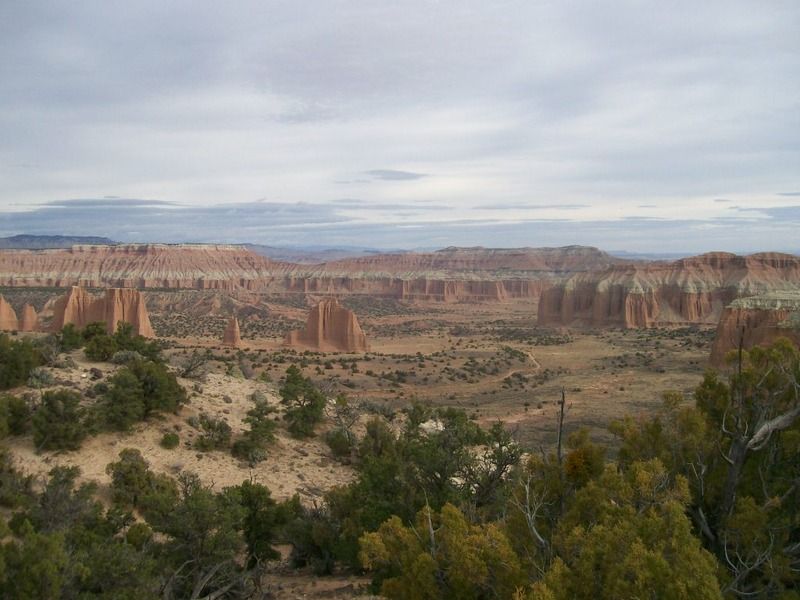 The next morning we exited through Capitol Reef and went west to Interstate 15 somewhere south of Beaver, Utah. We then drove south and camped in the Valley of Fire, about 30 miles north of Las Vegas, NV.
We tinkered around on the backroads, and then got on the interstate traveling south to Laughlin, NV, where we fueled-up and made final checks before starting Mojave Road.
Camp at the end of day one on Mojave Road.
Day two on Mojave Road; we checked out several iconic sites along the route, including Piute Springs/Fort Piute, the School Bus, and Mojave Camp. We made good time on day two, arriving at the dunes east of Soda Lake. We made camp here at the end of day two.
Day three, the final day on Mojave Road, we stopped at more iconic sites like the Mailbox and the Frog Shrine. We continued west across the Soda Lake, and through many miles of more dry wash. In this photo, TJ is setting up his UAV/drone for some spectacular aerial footage crossing the lake.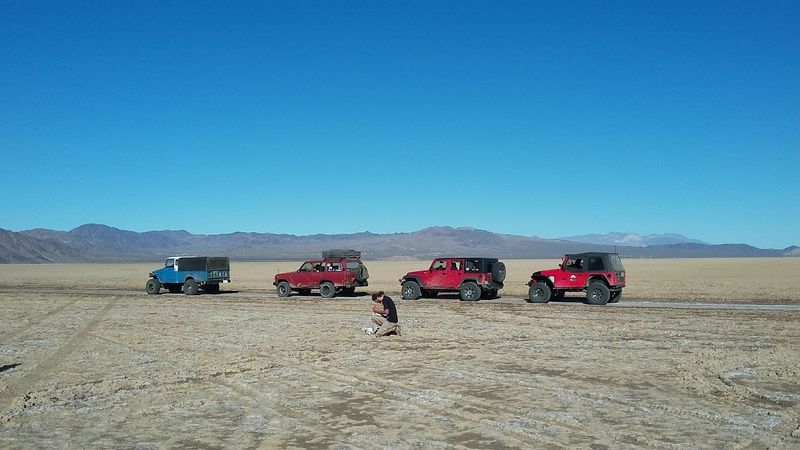 We arrived at the end of Mojave Road, near Yermo, California. We stopped at the Burger Den for some shakes, fajitas, and burgers, and then a short drive to Calico where we set up base camp at Kramer Arch for the next three days. With the larger group of Trails Offroad contributors, we explored Doran Canyon, Odessa Canyon, Phillips East/West, and Afton Canyon.