I lifted my 1995.5 Isuzu Trooper LS... Soon after, I bent my left tie rod adjusting bar messing up my alignment.
I found a decent source of heavy duty tie rods, without the INDEPENDENT 4X price tag of $285.00...
SHORT TIE RODS: 1987-91 TROOPER / 1990-95 AMIGO / 1990-95 RODEO - 1988-95 PICKUP/SPACECAB - $120.00 SHIPPED in the USA.
MEDIUM TIE RODS: 1995-97 RODEO / 1992-95 TROOPER - $110.00 SHIPPED in the USA.
LONG TIE RODS: 1995.5 + (With Flares) TROOPER / 1999-01 VX - $110.00 SHIPPED in the USA.
Parts are
BRAND NEW
, they come with greaseable zerks on both ends.
Any question feel free to ask...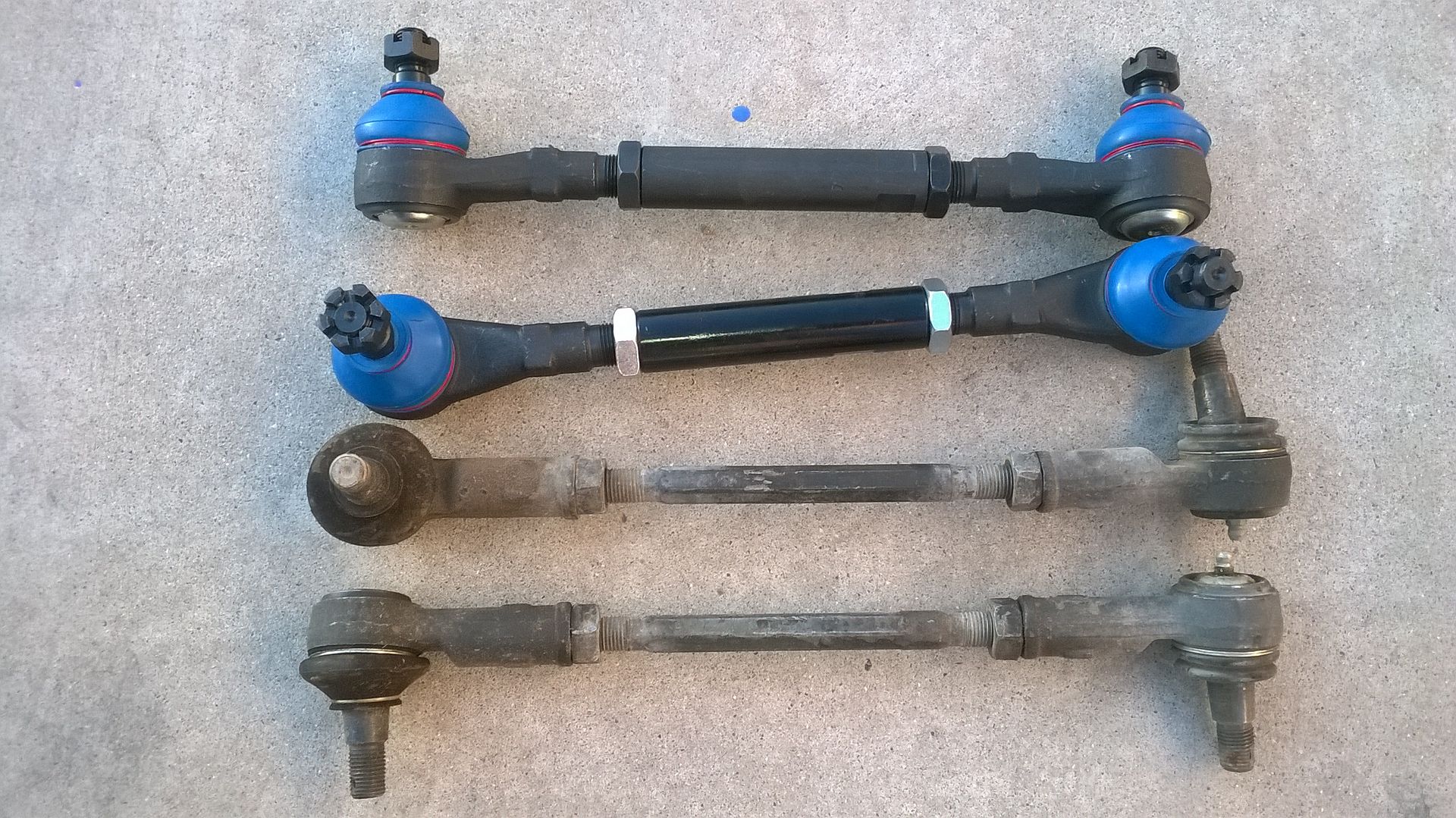 I can provide you with all part numbers in case you ever need to replace any parts.
You can also find me on FACEBOOK under user name SV650R
.
Now posted on EBAY as well... It's cheaper to buy them HERE or on FACEBOOK, because we both save money on EBAY fees.
Per GEOFFINBC article on Steering/Suspension Modifications.