Total time: 1-3.5 hours per side.
Cost: $140 for new bearings and race + $60 for misc tools, parts, and grease that I did not have previously.
Difficulty: Moderate
Se here is what started it all: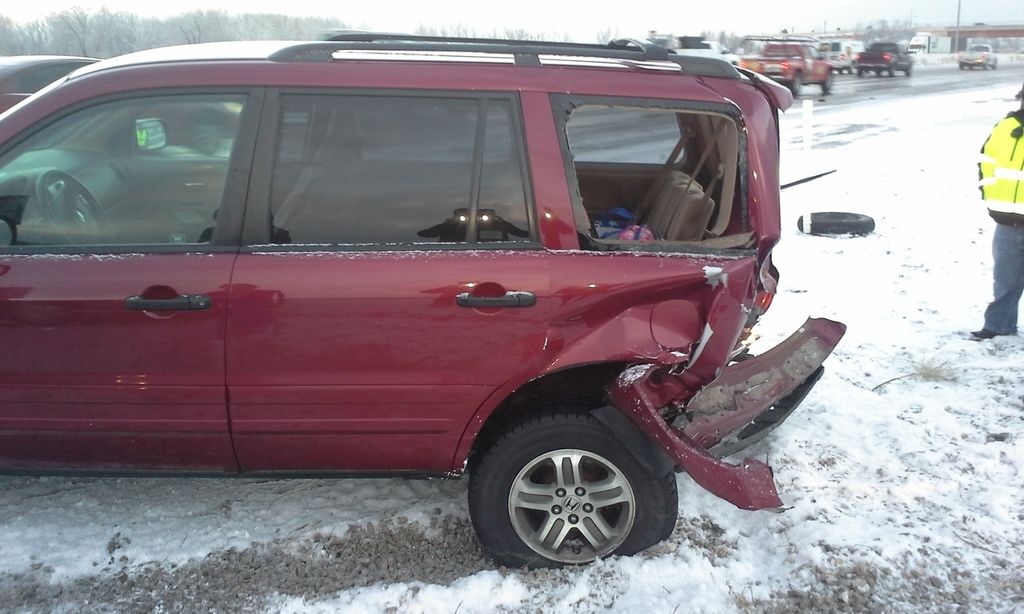 Our beloved Pilot was rear ended in a multi-car pileup. Thank goodness no one was hurt.
Instead of buying a brand new car I convinced my wife to buy a 1996 Rodeo and drive it for a year so we could pay down some other debt. (Her first car was a 1992 Rodeo and she loved it so it wasn't too hard).
Our new $2000 special and Lenny (not new)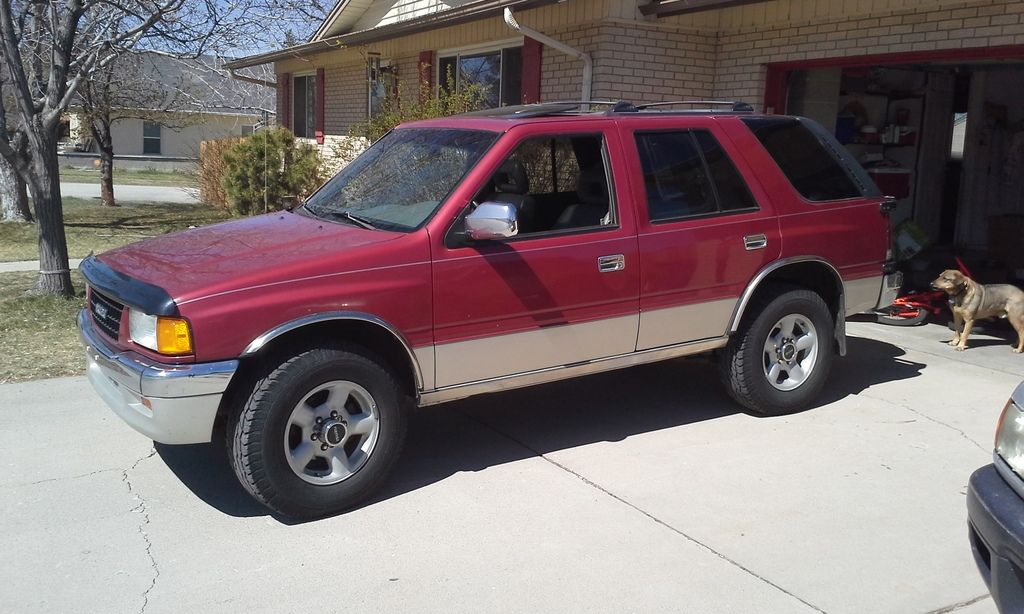 Long story short to get it to pass inspection I had to change the front bearings. They were bad! When the car was lifted off the ground I could grab the tire at 6 and 12 and move it quite a bit.
Of course the mechanic place I went to said they could change them for about $400+. I didn't have that kind of money so I thought i'd give it a go. It was very intimidating but actually quite easy, just labor intensive.
I got a lot of guidance from my bro, Tatohead
I started by loosening the wheel hub cap bolts with a #H8 alan hex key thingy and loosening the wheel nuts all while the tire was on the ground.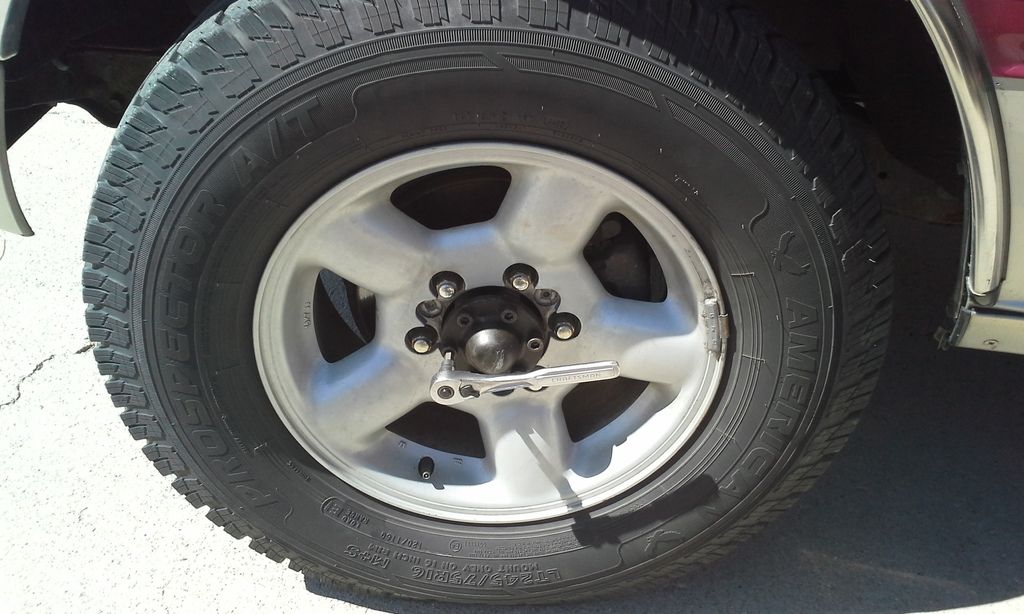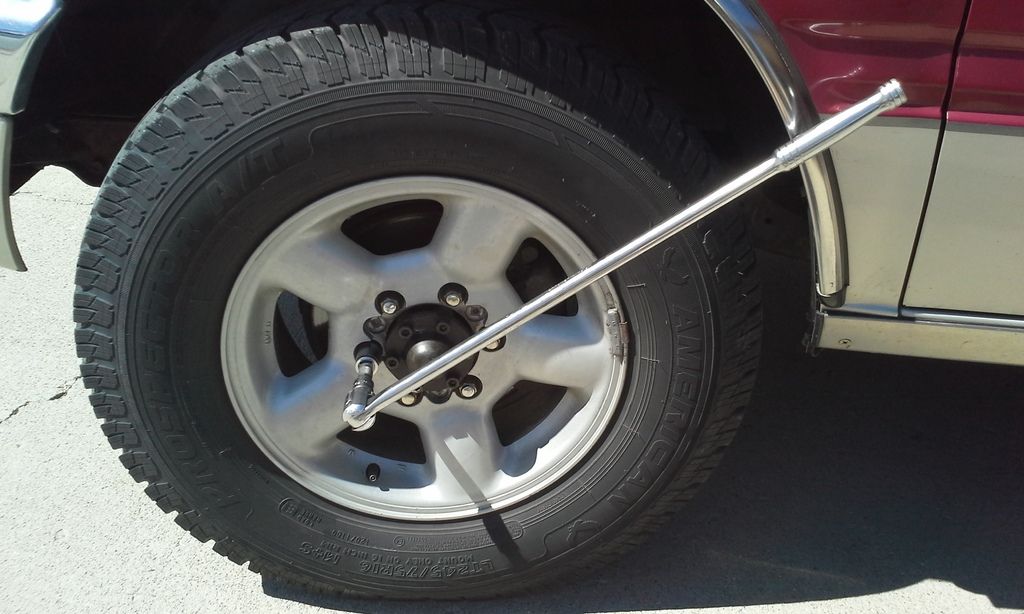 My incredible home-made jack lever (patented)
Cap removed
Cheapy snap-ring pliers work wonders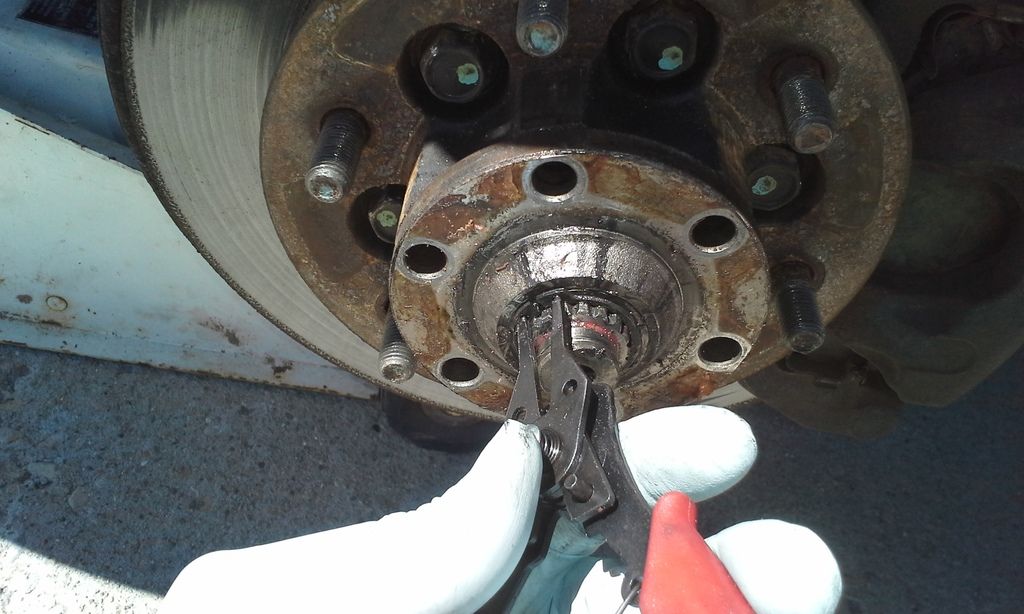 Remove these three screws. Fortunately two came out with no problem
Had to drill one out