I have been tossing around this idea for quite a while now.. A friend of mine upgraded his dodge cummins turbo so I got his old one..
Test fit-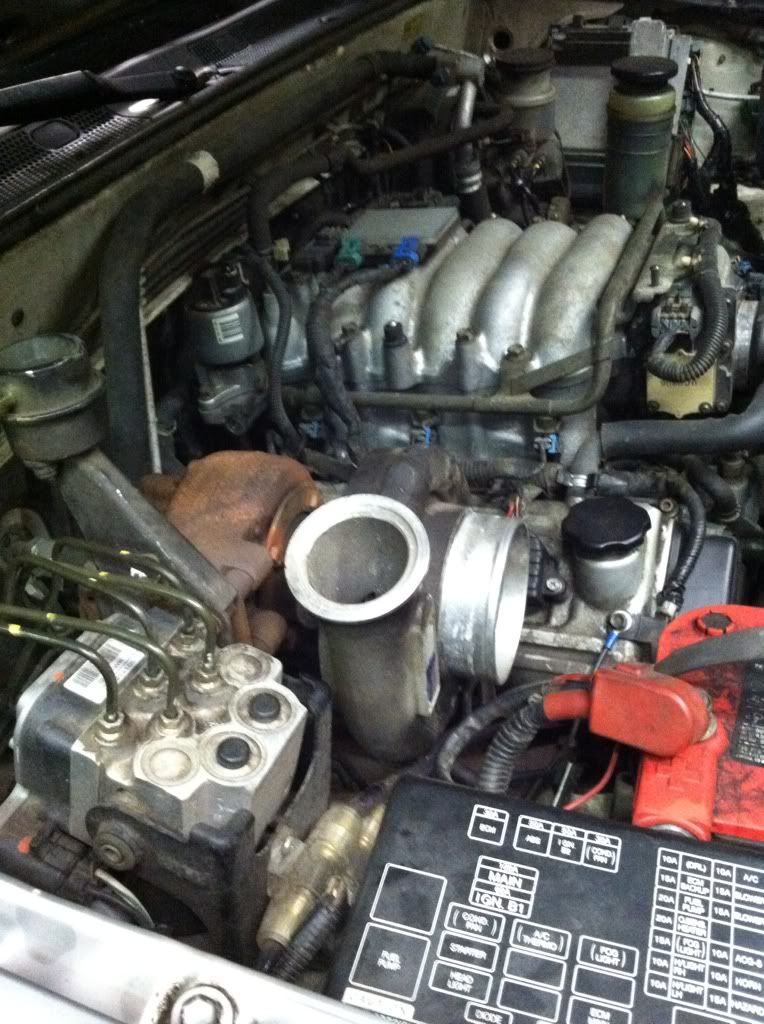 I think a custom built manifold would help give me room for my piping.. And support the weight..!!
Let's hear some input.... I've been told that a turbo only needs a trickle of oil for supply.. On my vw I had an 1/8" supply line feeding it thinking pressure feed/supply was nessisary... In turn it pulled down the oil pressure a little bit.. I don't have an inter cooler yet, and was debating on a direct feed for starters... For oil return I would find a galley plug or put one into the oil pan... Supply is an easy T off of the filter body...
Thanks in advance Brad