I'm not sure if this belongs here or in the electronics section so feel free to move it.
I just finished replacing the relays for my wipers and took some pics and notes that I thought I would post here. I spent about 1.5 hrs and at least half of that time was testing to see what each relay did. I used a 12 volt test light which esentially grounds the pin with a light as a small load. Apparently the switches connect the ground side of the relay coils since touching one side just gave me a light and touching the other side made the relay operate with the switch off. The relays are in the box marked "Alarm" which actually has nothing to do with the alarm system that I can see.
Sorry the pics are kind of blurry, I should have used macro mode..
Top of the board with relays removed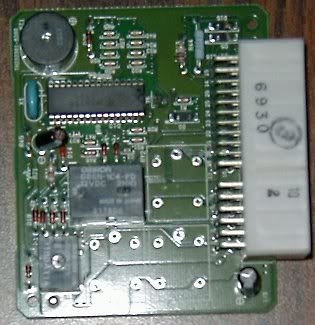 Notice the solder pads and traces on the top. I think they are double soldered so if something doesnt work right after replacing the relay you might not have gotten enough solder to reach the top pads, or didnt heat the relay pin properly.
Back of the board with the solder points for each relay marked..
Top of the board again with new relays in and labled..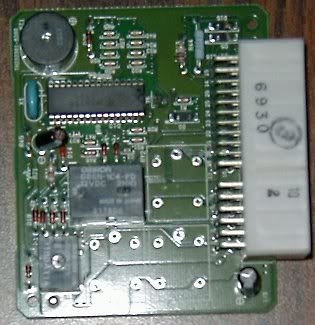 RY1 = horn
RY2 = front wipers
RY3 = not sure but touching the common for the contacts operated the rear wiper. Touching the coil did nothing that I could see.
RY4 = rear wiper
RY5 = rear washer pump
I bought mine from Mouser Electronics for $5.10 each. Apparently they stock the original Fujitsu ones now. Part number 817-FTR-P1CN012N. I ordered 3 since I wasnt sure which was the rear wiper and just replaced them all.
As a side note, if you break one open you will find a smaller Fujitsu FBR-51ND12-W relay inside wrapped in rubber. Thats how they make them quiet.