Hello folks.
Within the past year I acquired a 1995 Honda Passport.
Its located in Mexico. Im in California.
Its used for getting around the ranch. Rural dirt roads.
Its missing the center caps.
The rims are the 9 hole OEM rims.
I bought some caps on ebay.
While cleaning them- one of the holes had a rubber and a metal washer tucked in. You can see them on the right hand side of pic.
Got me wondering--- am I missing 23 rubber and 23 metal washers?
Can someone post pics of a closeup of your OEM caps and lug nuts- and whether or not there are washers on there?
In essence I want to know if its simply a cap put on top of the rim- and then the lug nuts.
Id like to get the parts ready to go-- so I can just install them when I get to the vehicle.
I dont know if the OEM lugs are on the vehicle...
so I plan on buying some Dorman replacements... I just need to know what your OEM lug nuts with these caps look like....
I looked up the lugs on a honda parts website- and then referenced the Dorman site--- but im seeing lots of choices.
Some have washers. Some are bulged, etc.
These are the caps.
You can see they were pretty dirty.
the lower right- you can see where I cleaned a little and left the other side dirty--- for comparison.
the vehicle on the ranch-- and the 9 hole OEM rims.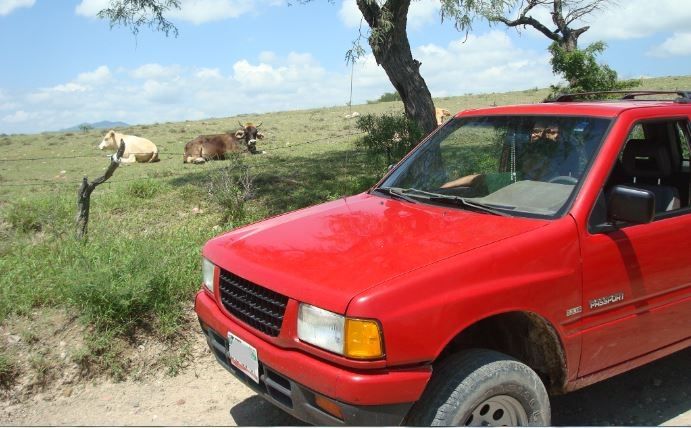 Thanks.