So I decided to make myself a camping/utility table out of the tailgate door. I seen a lot being sold for jeeps and stuff. So I made my own. I must say this project took like 2 months to complete. I only had sundays to work on it and spent most of the time waiting for paint to dry. Lol
All in all I am happy with the way it came out. It took longer than expected but oh well.
Material: 1/2" Plywood, Nylon straps, aluminum angle, bed armor spray paint.
Before mod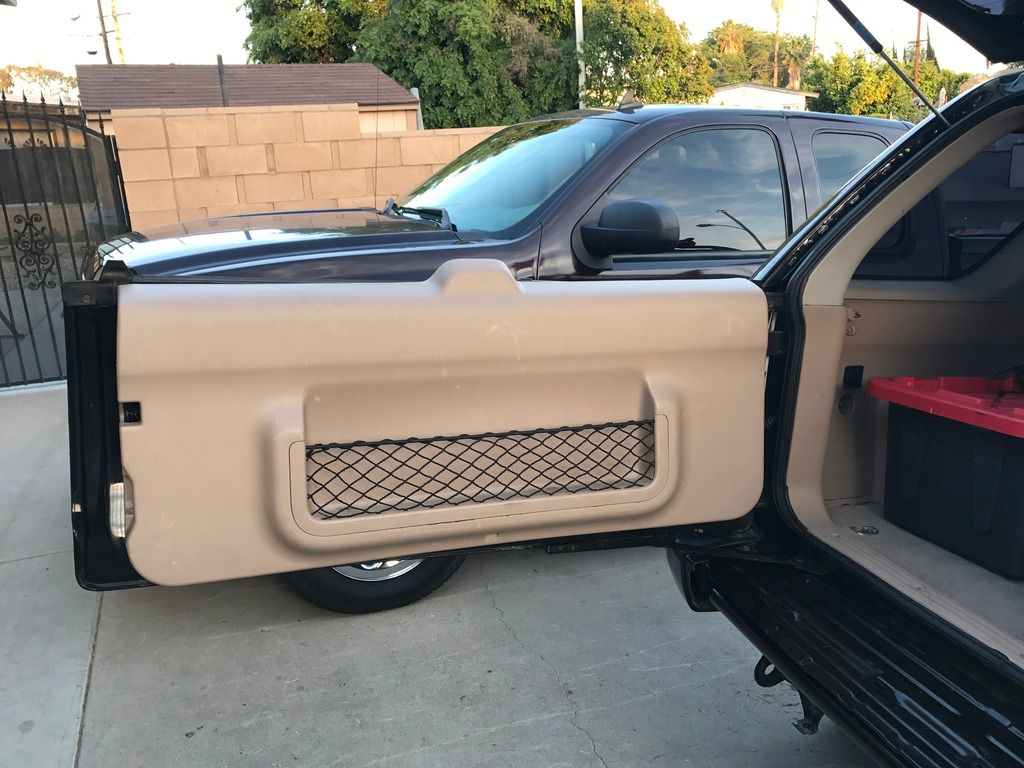 Measured out the interior panel and cut two pieces of plywood to match and fit. Had to round off the edges to fit the mold
First I had decided to use cable wire to hold the table up but I did not like how stiff it was when the table was closed.
Next I cleaned up the tailgate door. To bolt the table to the door I used 4 existing holes that were already treaded.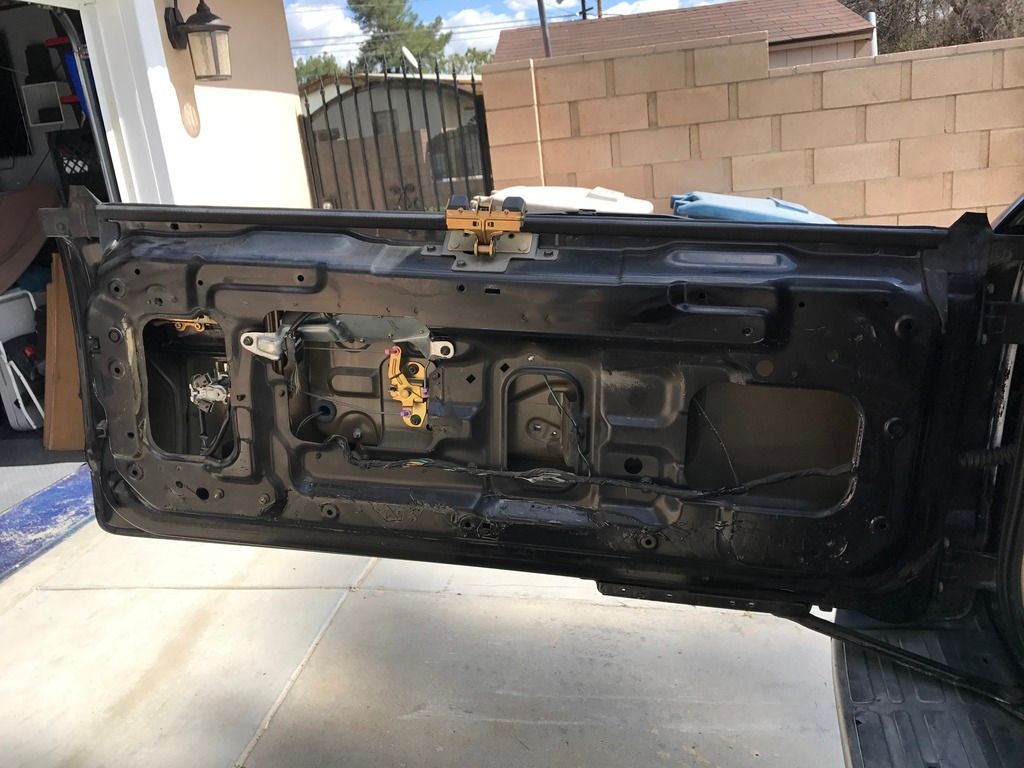 After adding the aluminum angle I had to spray paint to retouch.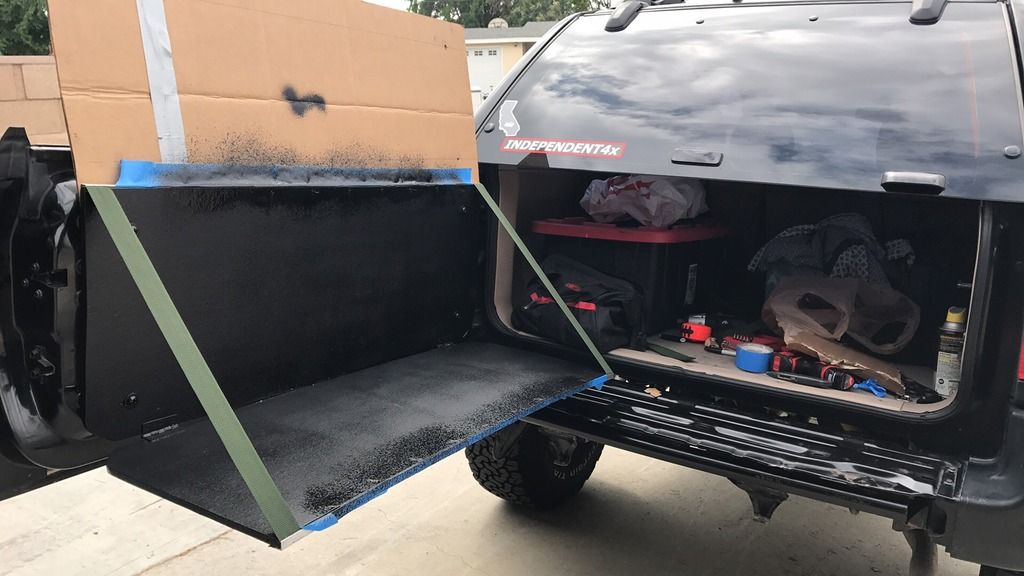 I decided to use nylon straps that I got from Ace Hardware because when I closed the table the fold perfectly inside the table. I first did a few coats of bed liner then finished with some shellac.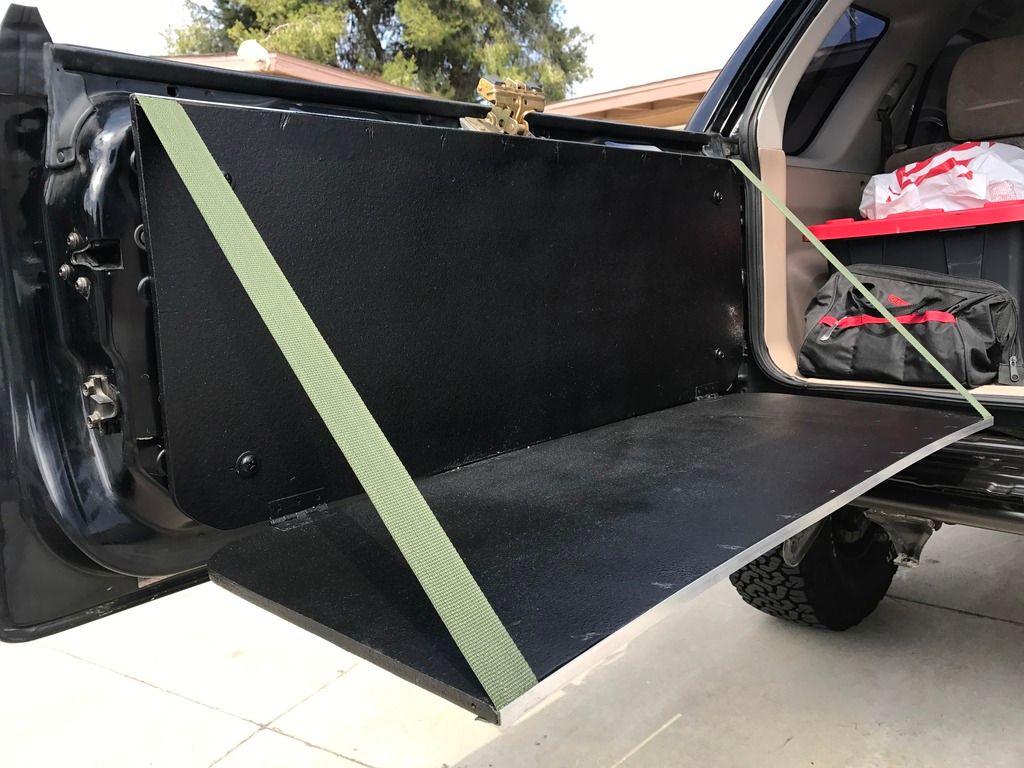 Table getting a little light use.