I bought my Rodeo from my friends dealer about 2yrs ago.I love this thing! I go camping out in Big Bear CA and usually take a trail back down the hill. Doing this I realized I needed more clearance. With a lot of help and info from the users on here I decided to lift it. So there are a few mods I've done so far.
I went with the Pro Elite kit which is their bigger package. I went with the Rancho9000XL, HD torsion bars, OME 912's, hubs, extended breadline kit and the rear HD lower links.
I installed this lift with the help of my dad over this past weekend. I absolutely love the ride! I currently have the shocks set to 5. I will be playing with the adjustment over the next few weeks to see which setting I like the most. Here are some before and after pictures.
Delivery day!
Before the lift:
After the the lift: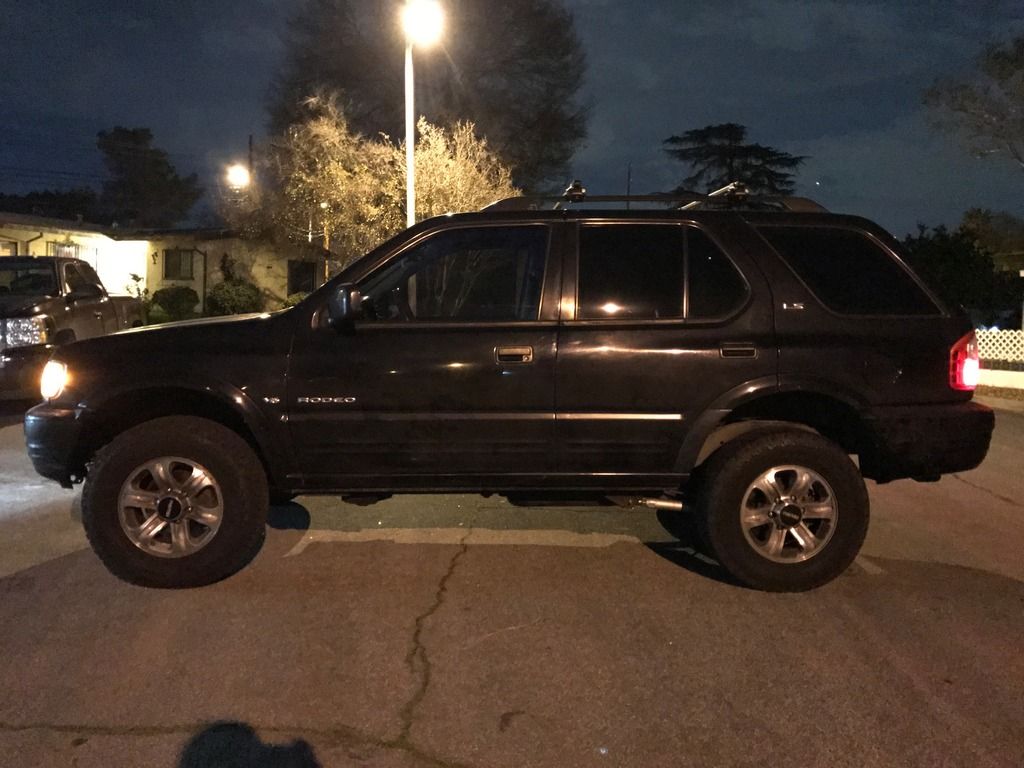 Bent upper link from Joe Darlington.
Had to shave down the front shocks so they would fit in the bracket.
Had to cut the sway bar bushing bracket so it would fit on the rear.
HD lower links. Had to make a bracket to hold the emergency break on both links.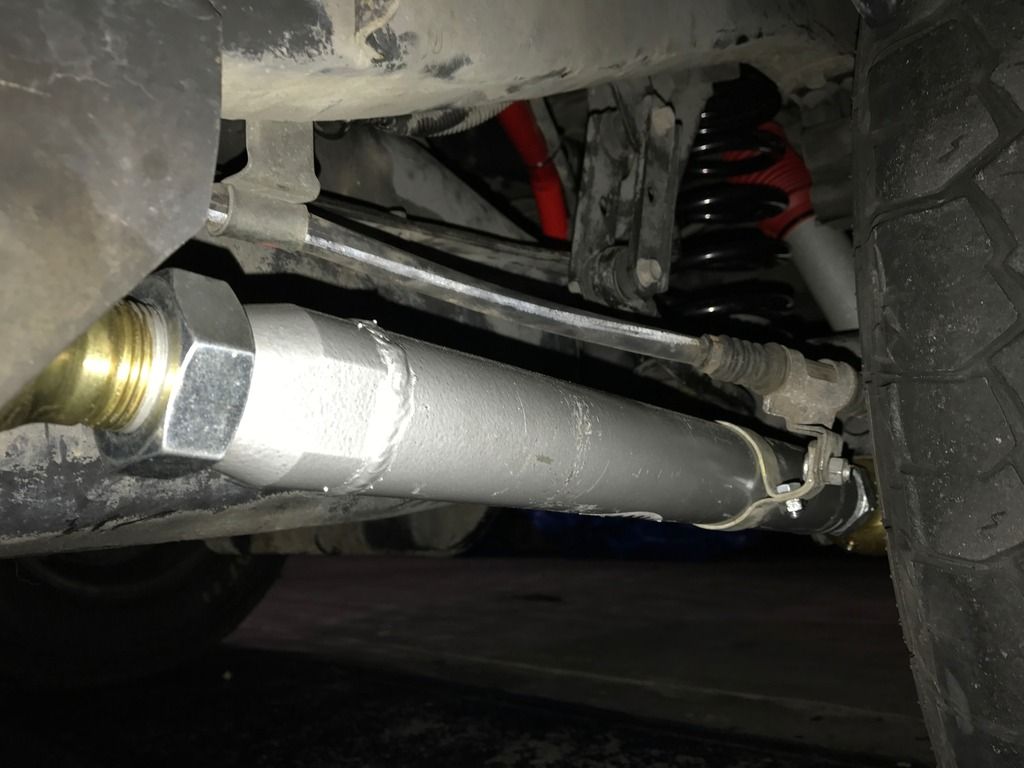 Rancho 9000XL and OME 912's installed.