Figured I would start a thread showing the ongoing project that will be my new trail rig.
I found myself in the need of a reliable off-roading SUV to get into areas most hunters would take their side-by-sides or ATVs. I loved my 2002 Tahoe, but wanted something a little narrower. It came down to the Trooper, Mistsubishi Montero, or a 4Runner. After doing my research, I quickly ruled out the 4Runner, and saw the advantages the Trooper had over the Montero. So, I went with the Trooper. I picked this frog up a little over a month ago. It has 215K miles, and only cost me $2200. It's super clean, and so far seems reliable.
Here is the BEFORE pic
.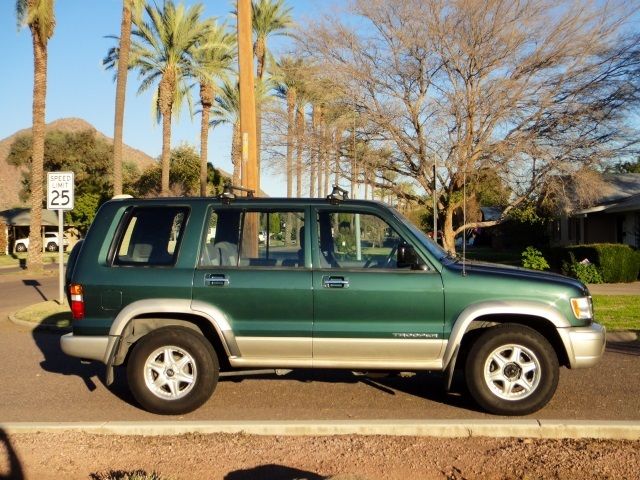 After tinting the windows, new muffler, new brakes, new tires (255/85/16), powdercoating then painting the rims, ball joint flip, new locking hubs, KYB shocks all around, and Grand Cherokee coils in the rear (Moog cc782), I figure I may as well start documenting the transformation. So pics will continue to follow for my custom rock sliders, custom roof rack fab and install, front receiver hitch fab and install, grill mounted 22" LED light bar, aux radiator fan, dual battery install, stereo upgrade, and paint.
Here is where she sits after the first 5-6 weeks with her.
More to come as I tear into her!