Ok just a few more pics for memory sake , and turbo reference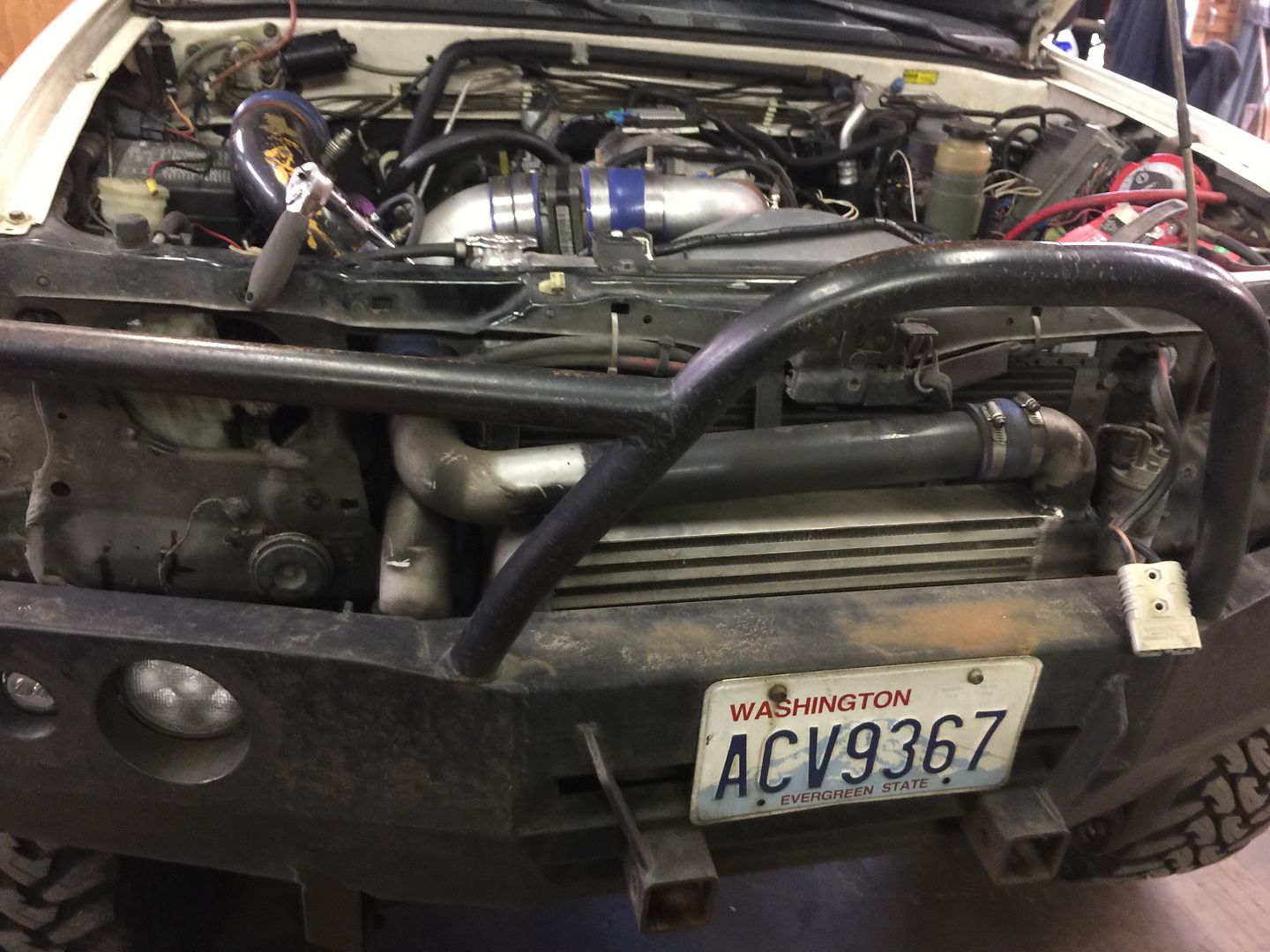 I had to pull the inner cooler to be able to pull the front bumper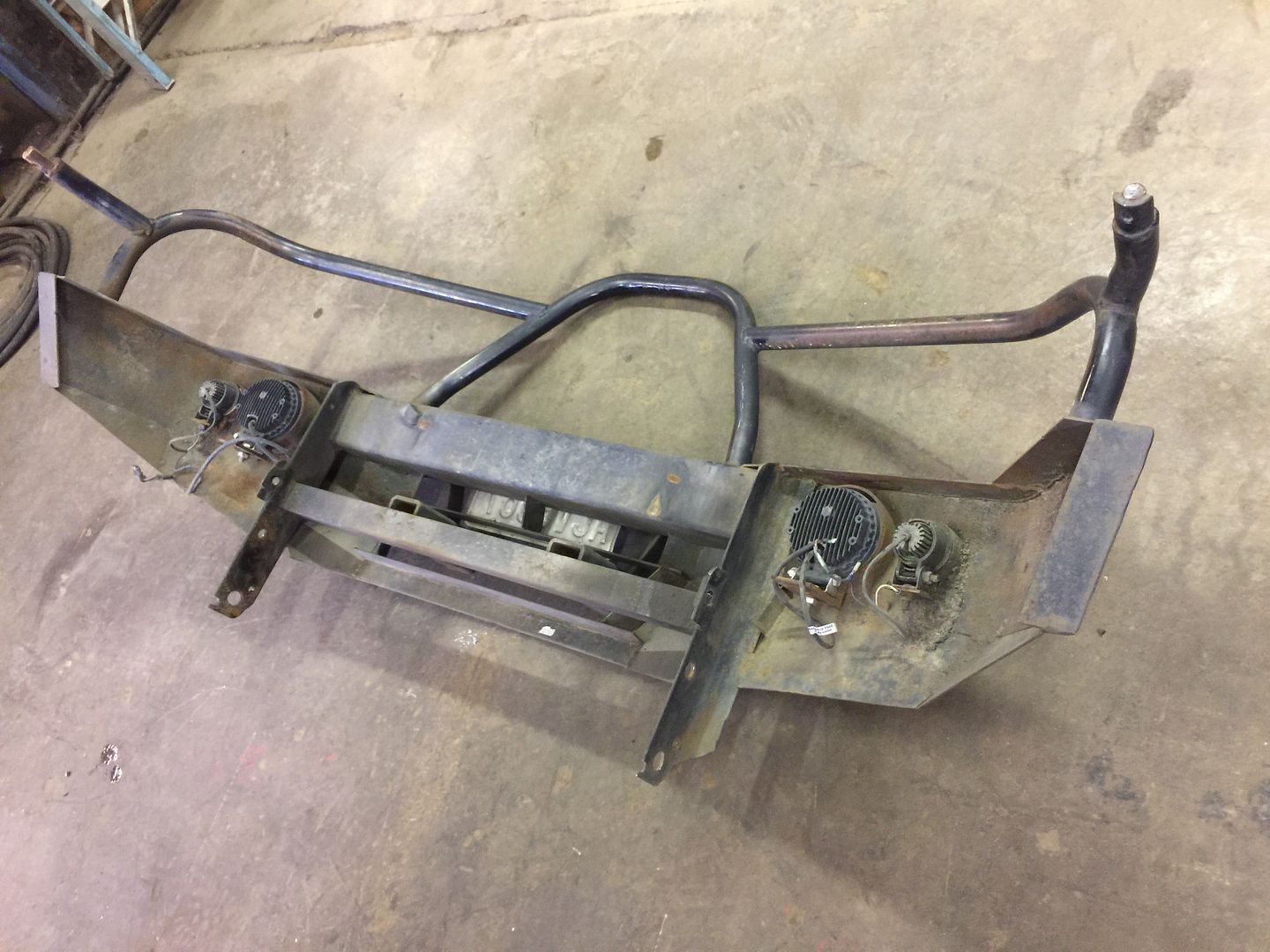 I dont think the bumper will work on the trooper , I was already looking forward to building one so no bigy ..
Still starts lol
Last one
Funny how much higher it sits with everything removed , pulling it into the shop today it felt stiff ... its using water since installing the new rad so looks like I'm going to have to pull the heads before I transplant it , mo money mo money
I will be relieved of the water leaks though , the passenger side carpet is wet and from sitting the cab has a stank ..
I wanna thank everyone for hangin out on this thread it's been a great adventure !!