copy and paste from my club site
well some of you may be wondering what im working on these days..
background, my family has always been die hard ford, and so have i. but i have always been in love with the first generation isuzu troopers. they are hard to find! but i found myself one; and i am officially the first in my family to own an import.
my friends girlfriend gave it the nick. the fat lady because she said it has a big ---, so it stuck
anyways, it is a 1988 isuzu trooper. got it for free.. long story short, it sat in a farmers field for three years, he couldnt start it the day i was comming to pick it up so he said to just get it out of his yard. re wired the fuel pump, new fuel filter, air filter, oil, plugs, wires, cap/rotor, rebuild the rear axle, new rotors, pads, callipers, some bulbs, and other odds and ends it runs and drives. daily! i have about $750 into it. unbeleivable right?
here is how it looked the day i picked it up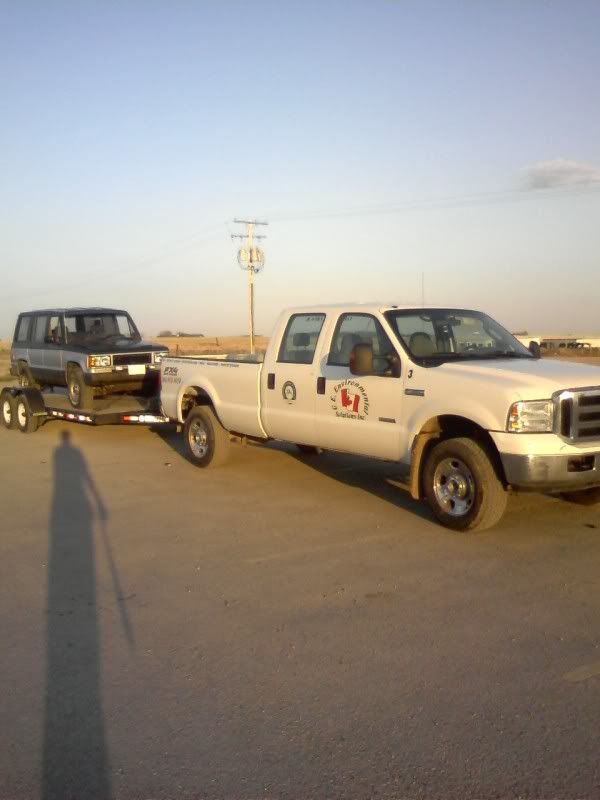 for those that dont know my last truck was stolen.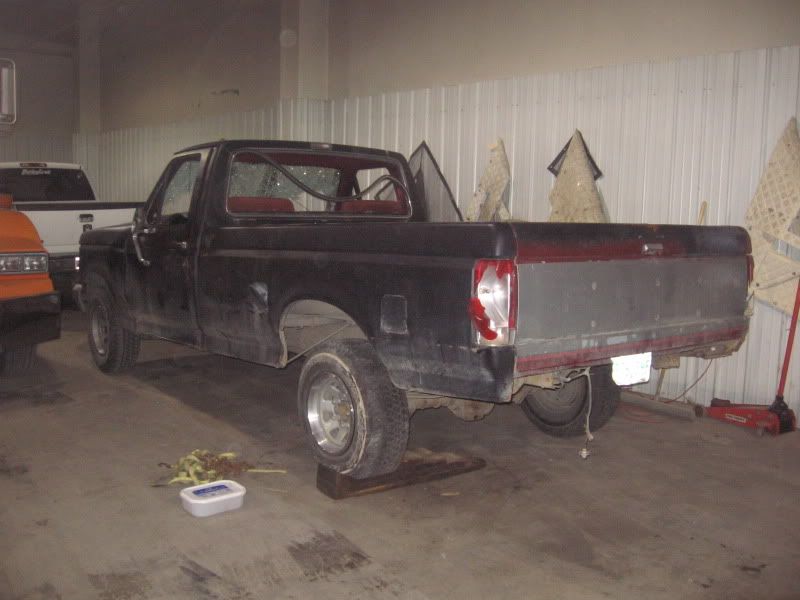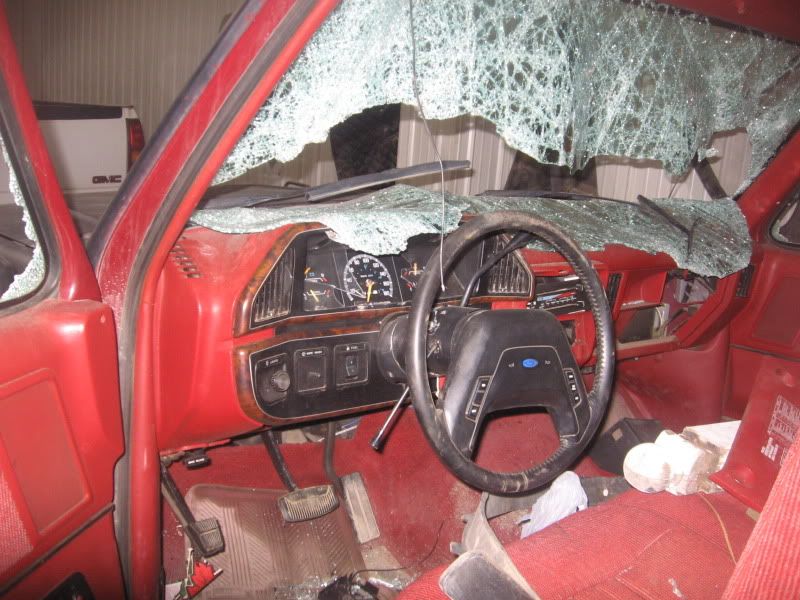 the money i get from it is going straight into the trooper. my original plans were SAS and 35's, but after seeing how it actually performed pretty well on may long stock with shitty tires i am keeping it low key.
small lift, 31's lockers(aussie front, havent decided if i am going aussie the rear or weld it) manual hubs(autos keep popping out) bumpers, and some other odds and ends.
so far i besides my other work to get it on the road i have built my jack mount inside.
i ran out of pink spray bomb.
made my rear shackles. 6.5" long, netted me 2" of lift, balljoint flip on the front, and a T-bar crank.
plenty of room for 31's, depending on how much i get from my ford i might buy new 32's.
shackles are out of 1/4 flat bar with a 1x1 1/4 square stock brace.
here is how it looks as of tonight.
from the body line down is going to be black bed liner after i fix the little bit of rust on the rear passenger and cargo doors. the rest of the body is planned to be a matte cream color.
FFR: nearly EVERY bolt on this truck i touch gets replaced, espcially on high risk areas such as suspension. i have had a few break on me already and i do not want to risk my life or someone else's.