Let me say right up front that this thread is not designed to impress and amaze, but as the build will be a companion to my
1990 Trooper
I thought I'd go ahead and document it. Said build is very simple, a slightly modified utility trailer which will serve as a camping platform that will increase my odds of having my daughter (and maybe even my wife!) join me on some outings.
I initially thought that I might be able to avoid having to spend money on a trailer and build something for free using 2-liter plastic Coke bottle carriers: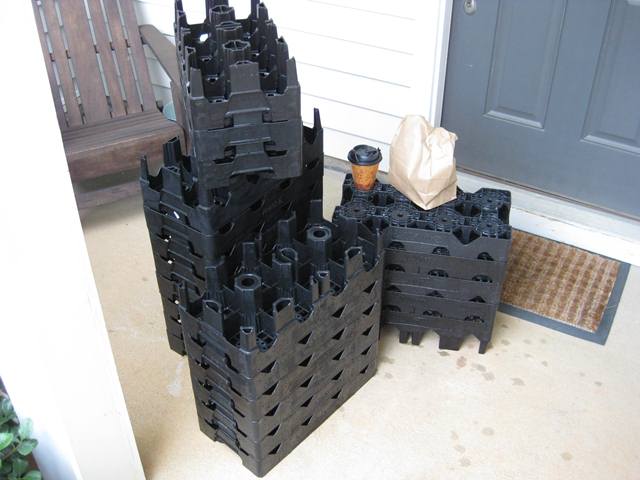 Although after several designs and a couple rough prototypes I realized that this would probably be more headache than it was worth and not really work all that well at that, so I went back to keeping my eye out for a cheap, sketchy trailer. After several weeks one that was a good size and price showed up on Craigslist, so I decided to pop on it: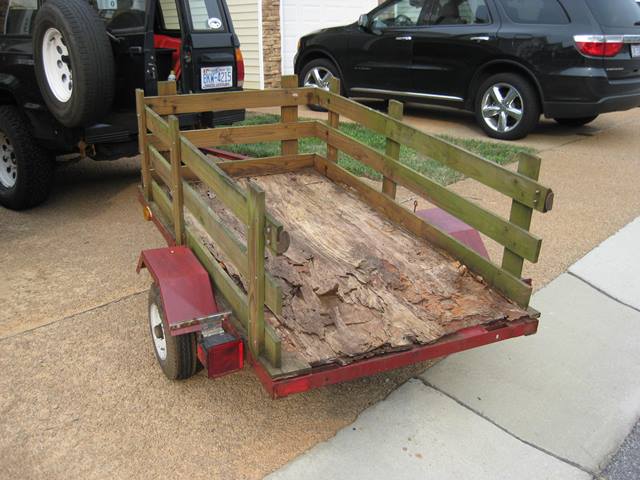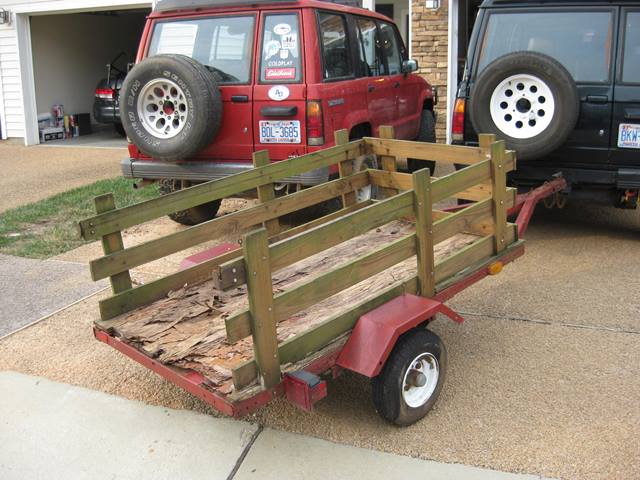 The plans for it are pretty simple, get the trailer itself refurbished then get the platform itself extended out to the 8' x 7' size I need to fit the Coleman 4-Person Instant Tent I've got picked out. The trailer is 3' x 6' so the platform "design" will be something like this:
So thus begins the project.
Jonathan