Mostly wanted a trailer for my boat. My girlfriend and I could manage to get it on the roof of my Rodeo, but the roof of the Trooper is alot taller, and we were wanting to get a different boat that was slightly heavier (We had a 12 foot Coleman Crawdad but wanted a fiberglass with a deeper hull). My girlfriend has joint pain, which means she has trouble lifting big/heavy things above her head. A trailer was the only option.
We found this 40x48 bolt together utility trailer on craigslist. We met with the gentleman to buy it, he wanted $97, not a penny more and not a penny less. We gladly paid him. Since my Trooper didnt have a trailer hitch at the time, we dissassembled it in the gentlemans driveway and put the deck, side panels and fenders in the truck, while I managed to fit the frame with axle in the roof basket.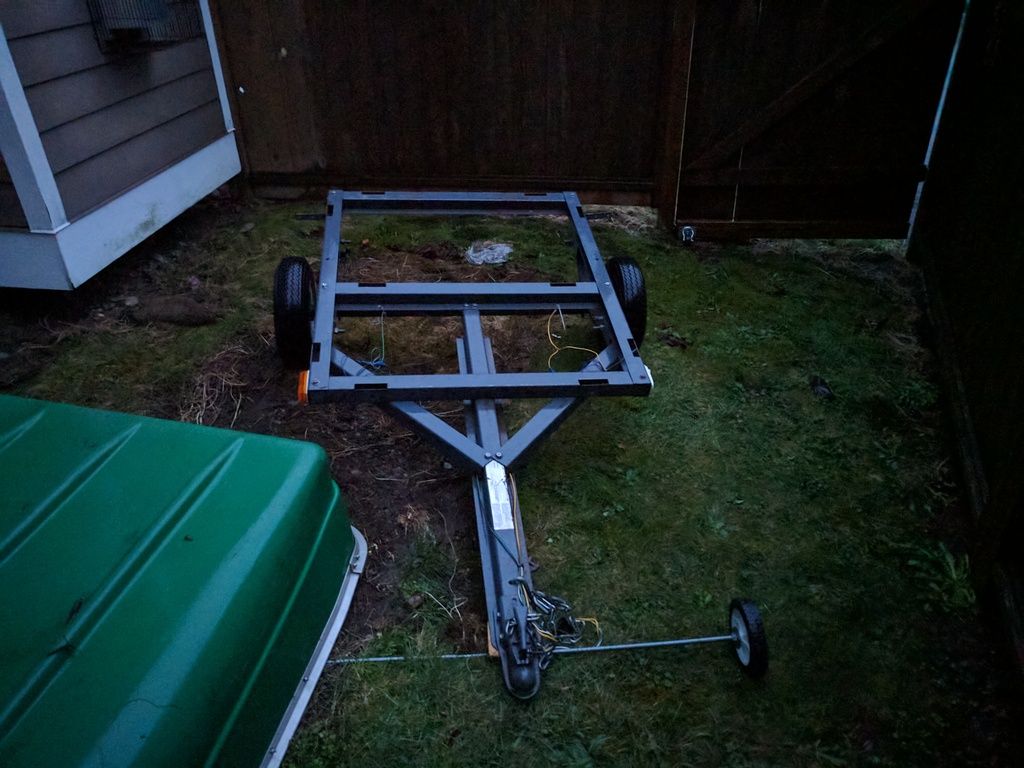 Shortly after we found a good deal on a 10ft fiberglass boat, and needed the trailer to haul it back. My dad and I built a bumper for the trooper with a hitch in it, and I added an 8.5 foot extension to the tongue of the trailer. Its a piece of 3/16th wall 2x3 I got for free from my dads work. Admittedly its overkill, but it was free. I am planning to replace it with one piece of 2x2 with a thinner wall.
With the extension in I put on a submersible light kit I got from princess auto, on sale for $22. Bolted the deck on and screwed 4x4s to the deck, as a down and dirty method to pick up this boat. The final touch was changing the 8" rims on the trailer out for new 12" rims and tires, I get though my work, total cost was $121 for 2 wheels and tires.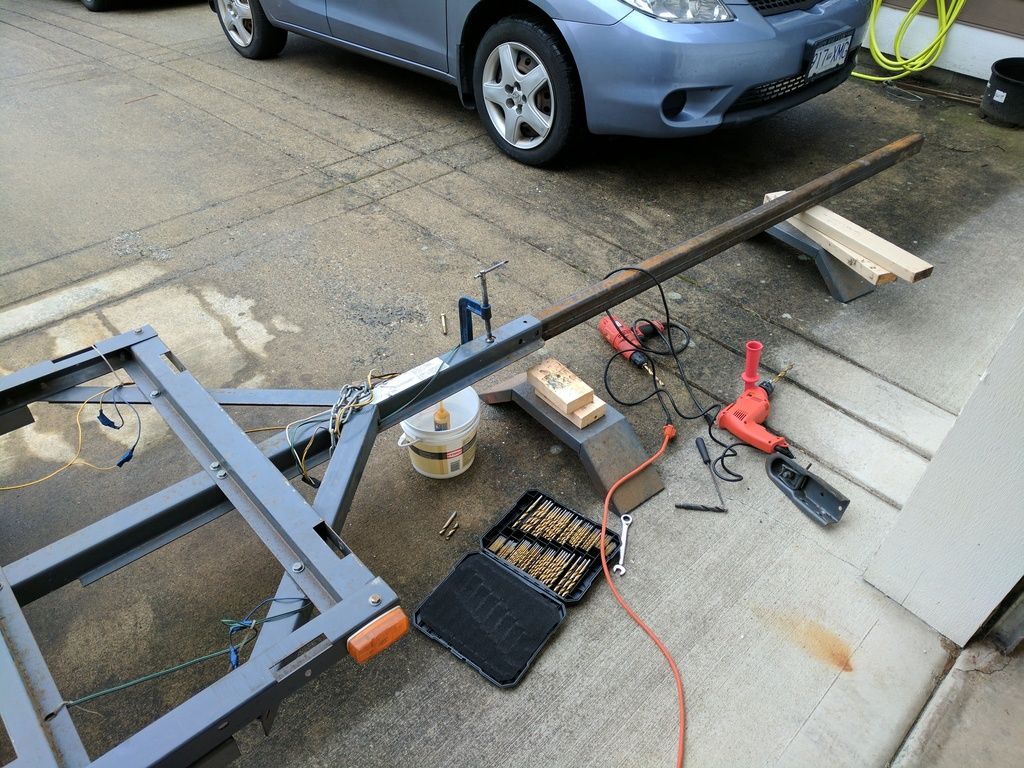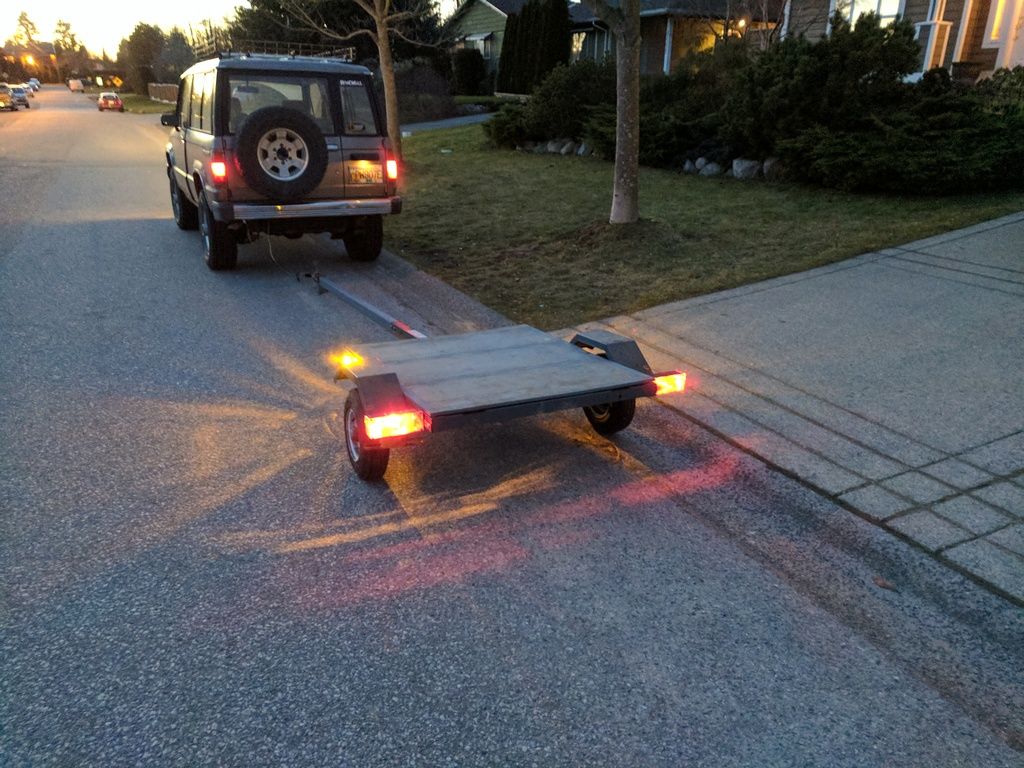 Now the trailer is back apart and Im building it how I want. I want the boat to be upright, so I can launch it on the trailer. Id also like if possible to be able to convert it back into a utility trailer, should I ever need it, in less than 20 minutes. The overall goal is cheap and lightweight, because we currently have no front yard or garage storage space for it, we have to carry it sideways through a gate to the backyard.
So far Ive extended the frame of the deck by 2 feet using 1" angle, again scraps from my dads work for free. I then moved the axle about 8 inches forward to help remove some of the tongue weight that was added with the extension. There were holes provided in the frame to mount the fenders 8 inches forward, as well as for the axle mounts. The only problem is now theres no way to mount the diagonal braces that went from the trailer frame to the tongue, so I have to figure that out.
Ive also started making my bunks for the boat. Its all outdoor grade 2x4s that will bolt to the trailer frame with 6-8 bolts. I will also add 2 rollers, a bow stop and a bow chain.